A leading role in mechanics.
For over 30 years.
---
---
Specialists in precision
From generation to generation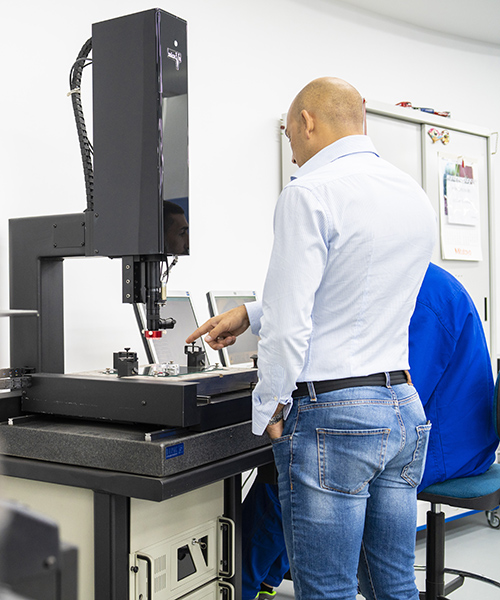 Officine Mezzina is a long-established company that has been involved in the precision mechanics sector for years. A team of internationally recognized experts in the field of designing and construction of mechanical components intended for the world of industry. The company operates in Bari (namely in Molfetta, a 20-minute drive from Bari airport) and has internal divisions that deal with designing, continuous 5-axis milling, turning, grinding, boring, wire and die-sinking EDM, heat treatments, carpentry, painting and assembly. We boast a plant of 8000 square meters divided into sectors and more than 30 employees.

Over the years, the company has increased its know-how to the point of developing more and more innovative production technologies, never losing track of the importance of making investments in order to ensure quality and reliability to different customers.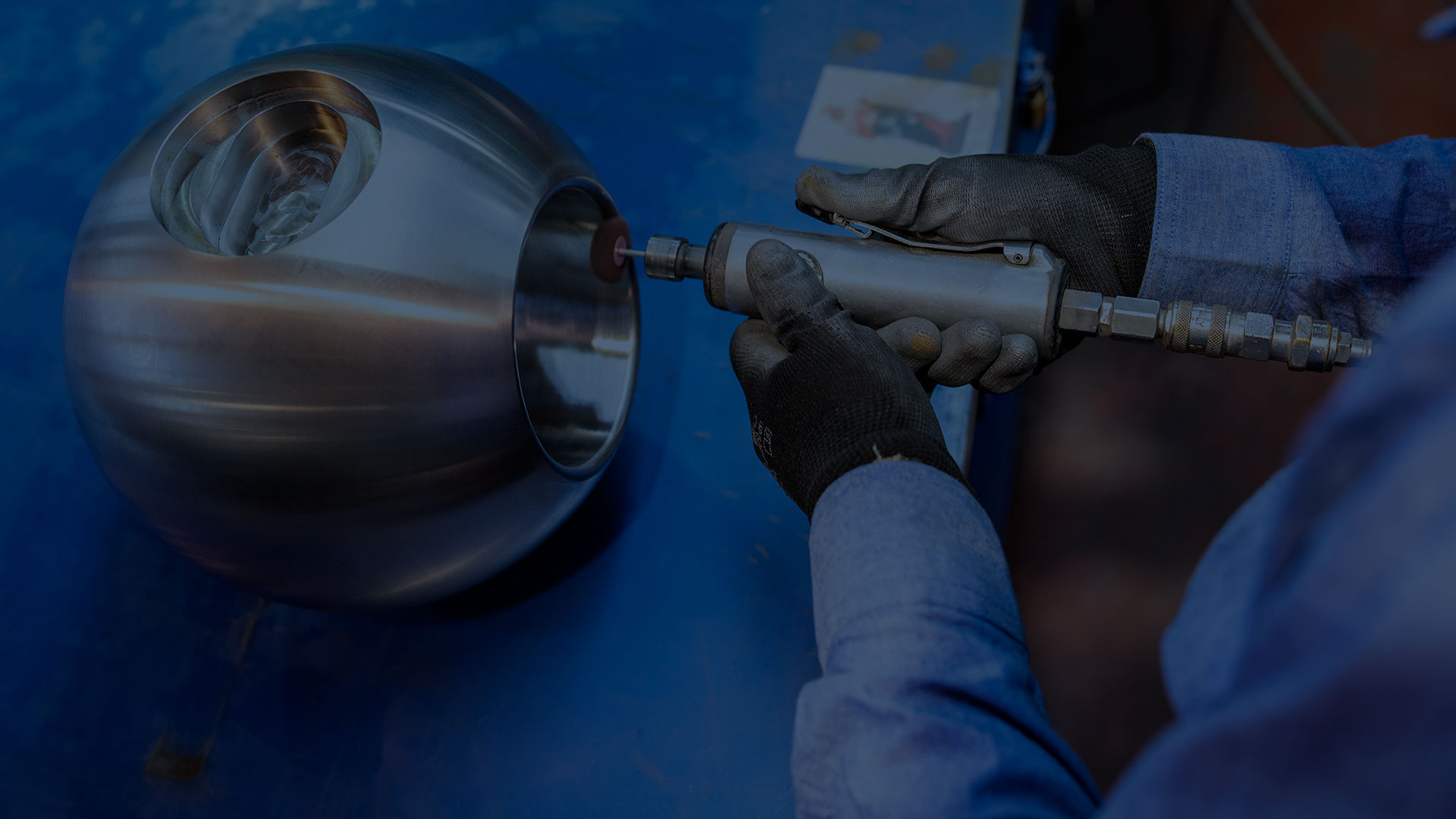 MISSION
OUR MISSION IS THAT TO GUARANTEE EXCELLENT QUALITY, RAPID MACHINING OPERATIONS AND MAINTAIN A HIGH STANDARD OF PRECISION. ALL THIS THANKS TO THE FACT THAT WE CAN RELY ON THE IN-DEPTH EXPERIENCE OF OUR PERSONNEL WHEN CAREFULLY LISTENING TO THE DEMANDS OF OUR CLIENTELE.
A story
A company founded in 1985 by the Mezzina family. It was founded by Michele, a family man, in a small workshop with a few operators, located in the town centre. A constantly growing organization thanks to the reliability and professional determination that have led it to become a standard of excellence for prestigious national and international enterprises that have renewed their trust over the years. As time went on, from the small workshop it moved to full-fledged premises located in the industrial area of the city of Molfetta, an Italian reference point for precision mechanics.

The continuous commitment towards improvement, together with a noticeable attention to details, have allowed Officine Mezzina to reshape the production and organizational processes according to the highest criteria of efficiency, setting up a greater control of the machining operations and carrying out standardized procedures aimed at improving the company's performance.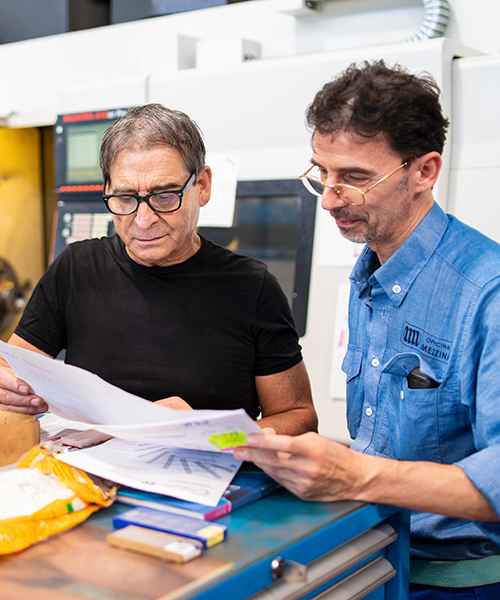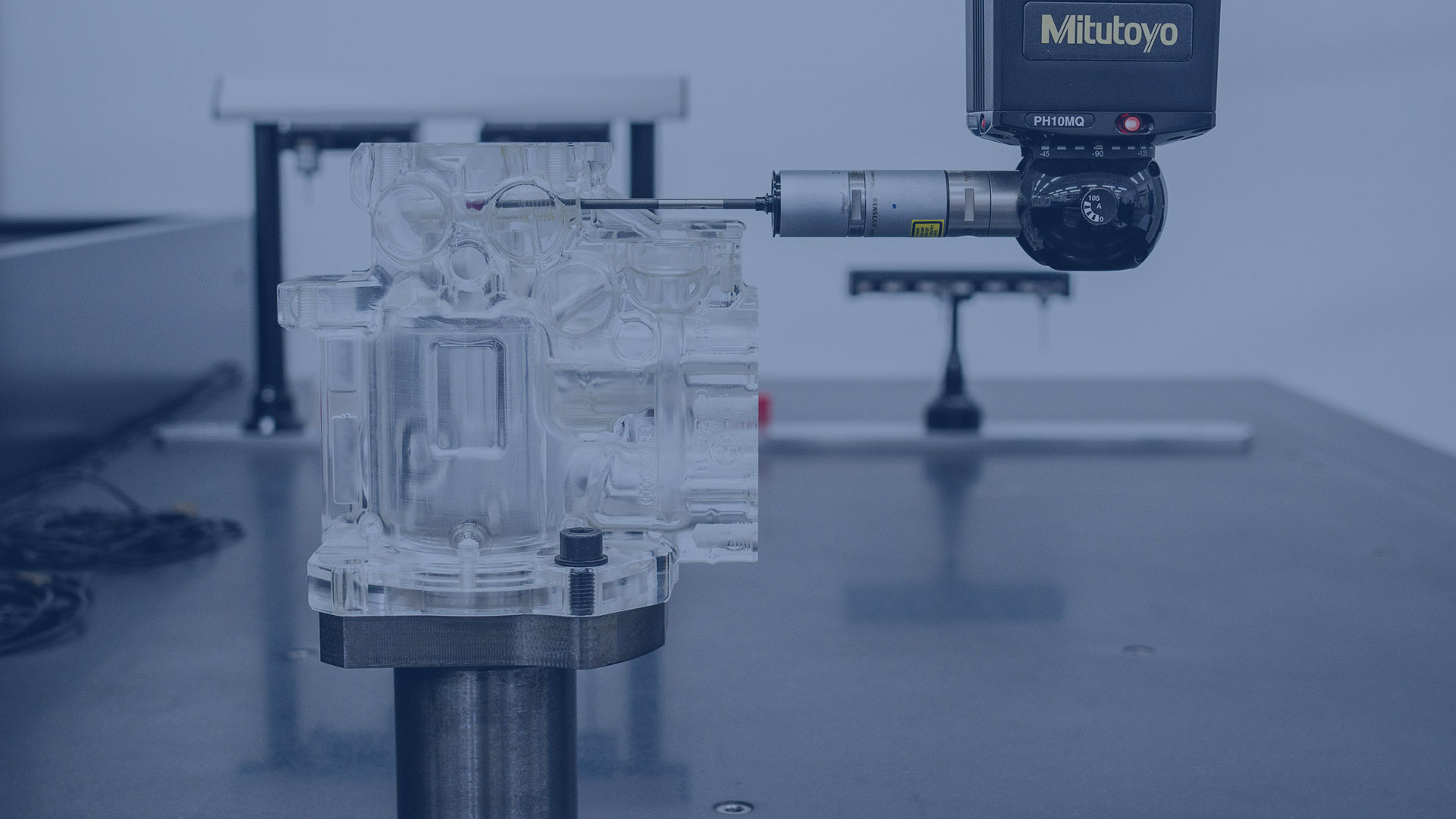 VISION
MAKING THE CORPORATE BRAND INCREASINGLY RECOGNIZABLE, A SYNTHESIS OF INNOVATIVE VALUES AND RESEARCH, EVEN ON INTERNATIONAL MARKETS.